ATHOS APOLI GWEN: *2.9.2003 + 14.4.2015
Nádherných 11 let 7měsíců a 12dní s tebou...
Byl jsi jedinečná osobnost, opravdový přítel a nesmazatelně jsi se zapsal do našich srdcí. Sbohem PANE černý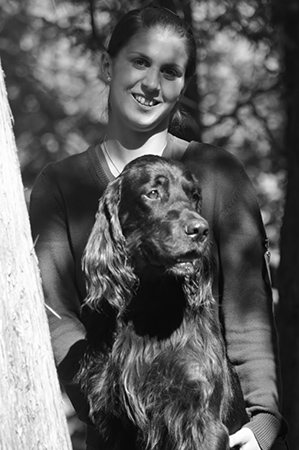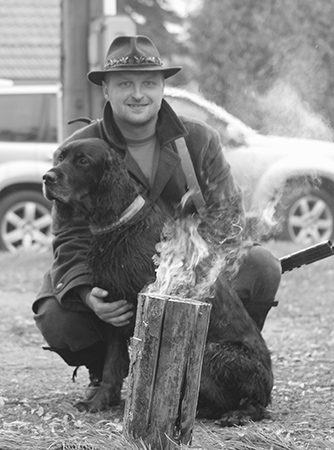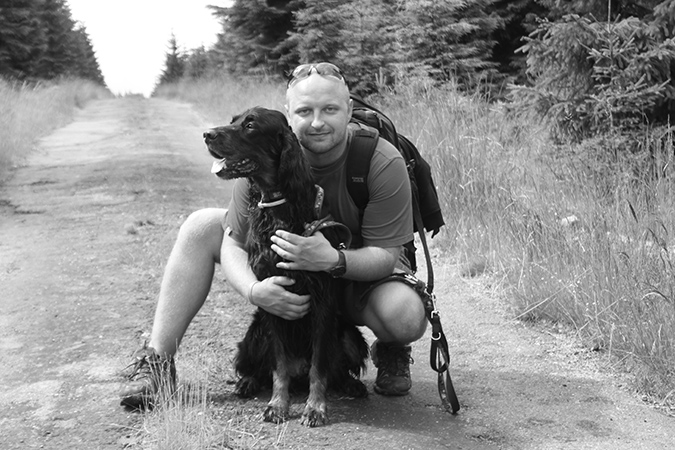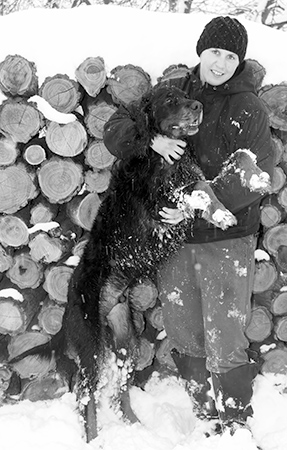 ATHOS APOLI GWEN
20.3.2015 ....home is quiet and empty.
All puppies went to their new homes and we have several wonderful photos by www.marketa-photo.com as a memory. Thank you.
26.1.2015 our irish setter puppies are 5 weeks old now.
22.12.2014 - Irish setter puppies were born!
We had Christmas two days prior this year and we got 9 red little balls (7 boys and 2 girls). In case you are interested in a puppy, please contact us. More info are following soon.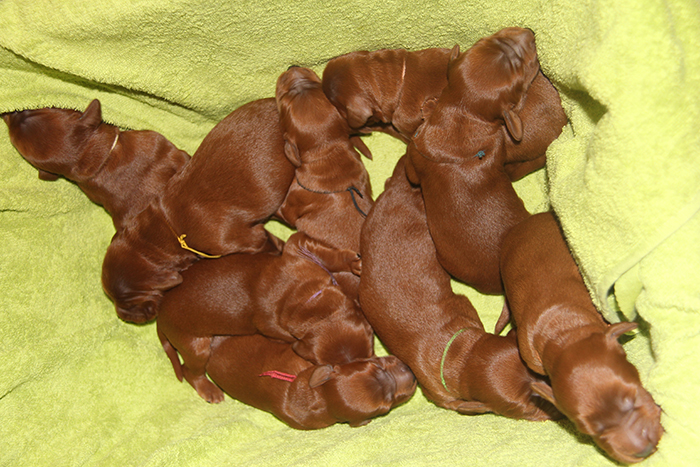 Irish setter puppies - litter C
29.11.2014 pheasant hunt by our friend's place from Mlázovice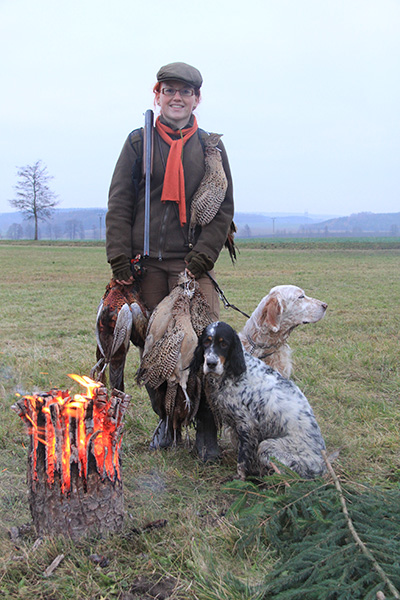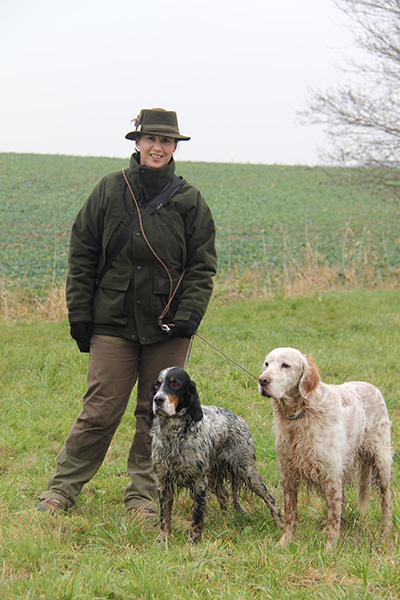 23.10.2014 We have mated Bea Nathea!!!
Not only we did, puppies are hopefully expected at Jirousek family as well. Girls came on heat at the same day and were mated nearly at the same time aslso...we are very curious... more info at irish red setter puppies and Kennel Jirouškova dvora
11.10.2014 Regional show Litoměřice
Fibienne od Mlázovické tvrze - junior class: Exc. 1, class winner
Bea Nathea Apoli Gwen - working class: Exc. 1, class winner, regional winner
Athos Apoli Gwen - veteran class: Exc. 1, class winner
6.10.2014 Memorial of Karel Pohajský 2014, Jičín - Dobrá voda u Hořic
Our breeding Beretta Apoli Gwen made a history score for irish setter breed at this competition.
Beretta Apoli Gwen became winner of MKP.
1st merit 492p., CACT, The Best work in field. Led by our friend Jiří Jiroušek.
Congratulations and thank you!!!!!!!!!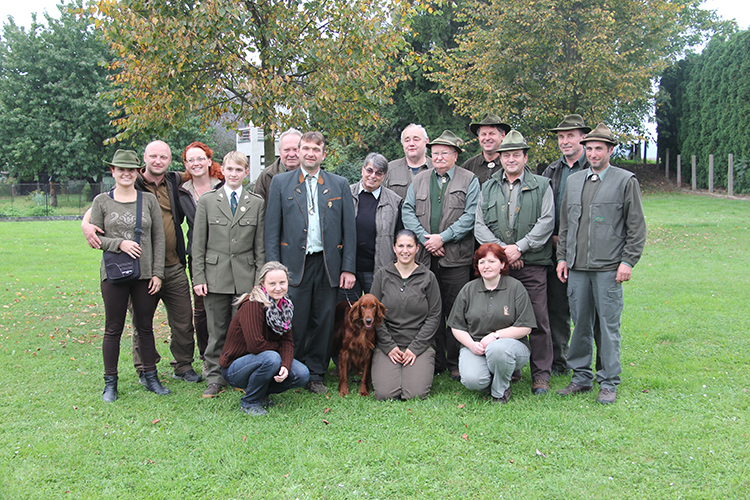 7.9.2014 duck hunt at our friend's place in Podmaršovice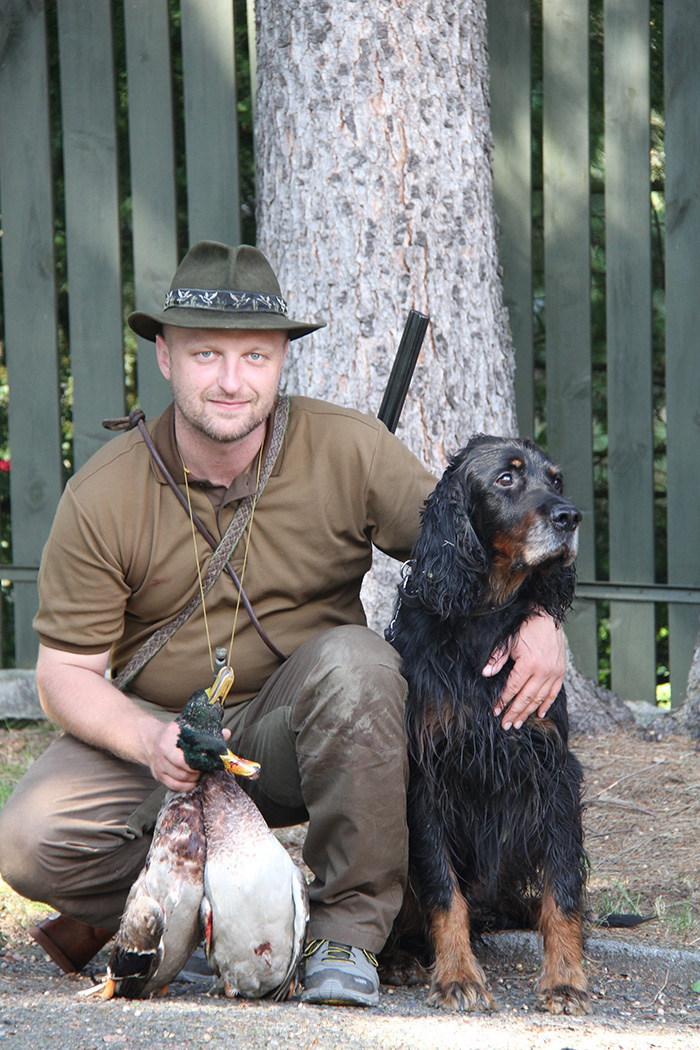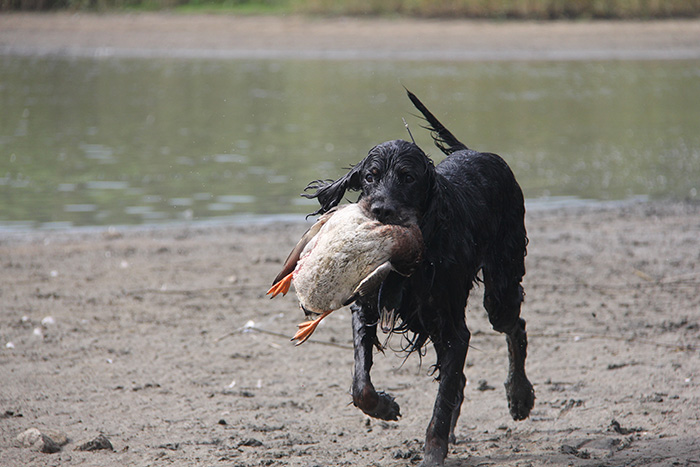 6.9.2014 Memorial of Josef Lux
Bea Nathea Apoli Gwen 3rd merit 184 points
And Fibienne went to see what is expected of her....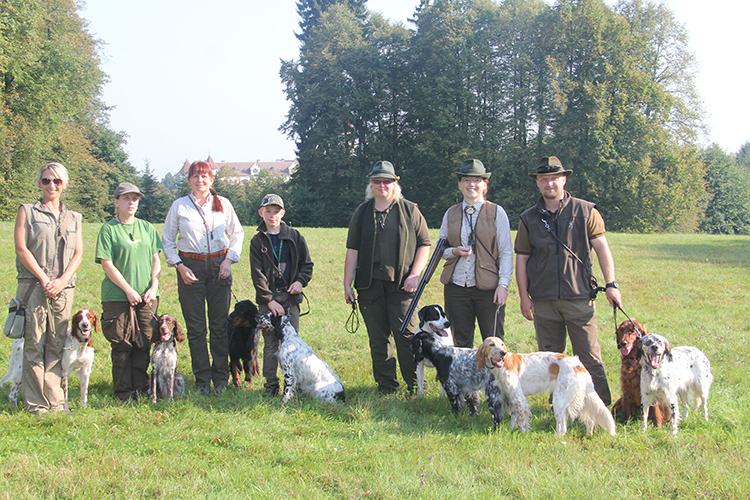 Memorial of Josef Lux
30.8.-31.8.2014 MRK Rychnov nad Kněžnou - the drem became reality!!!!
Who knew our Des, knows how outstanding she was and how big loss it was for us. Memories of her are still very alive by her pure copy - daughter Beretta. What twice Desiree had chance to make (unfortunately we were not very lucky during the exams - MRK 2008, MRK 2009), Beretta made very easily and will forever be known as the very first irish setter who finished Memorial of Richard Knoll (with result: 3rd merit, 463 points). Our fingers are crossed and we hope she can make ti to MKP 2014.... Jirka and Beretka thank you, we are very proud of you!
15.6.2014 Club show ČPSK Veltrusy
Fibienne od Mlázovické tvrze - puppy class: promissing 1
Athos Apoli Gwen - veteran class: Exc. 1, The Best veteran
8.5.-10.5.2014 nomination for MRK Litoměřice
Our breeding Beretta Apoli Gwen successfully made nomination for MRK (2nd merit 249 points).... we keep our fingers crossed.
1.5. 2014 Specialty show ČPSK Brozany
Fibienne od Mlázovické tvrze - puppy class: very promissing 1, Best in show puppy